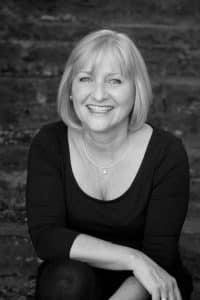 Soprano colorature
Rachel Robins, lyrical coloratura soprano, was born in Folkstone, England. She studied at the Royal Northern College of Music in Manchester, under Joseph Ward and Hendrikus Rootering.
During her studies, she was a fellow of the Alice & Bert Shawcross Award, the Peter Moores Foundation and the Countess of Munster Musical Trust.
At RNCM, Rachel Robins earned her Bachelor of Arts and then graduated with a concert exam.
In 1984 she was a laureate of the Peter Pears Singing Competition. She participated in numerous masterclasses, among others with Elisabeth Schwarzkopf, Hugnes Cuenod and Cornelius Reid.
Her first engagement took Rachel Robins to Dusseldorf in 1988-1990 at the Deutsche Oper am Rhein, where she drew attention in the role of Lucia in the opera "Robbery of Lucretia" by Britten, directed by Georg Delnon.
In the season 1991-1992 she sang in the ensemble of the Bonn Opera. In her engagement at the Essen Aalto Theater 1992-1997 she sang roles such as Gretel (Humperdinck: Hansel and Gretel), Infanta (Zemlinsky: The Dwarf), Blonde (Mozart: Abduction from the Seraglio), Sophie (Strauss: Der Rosenkavalier) To hear Olympia (Offenbach: Hoffmann's short stories) and Ann Truelove (Stravinsky: The Rake's Progress).
Guest performances led her to the Deutsche Oper Berlin, to Stuttgart, Weimar, Mannheim, Nuremberg and Dortmund.
Rachel Robins sang at international festivals such as the Todi Festival in Italy, the Bayreuth Festival and the D'Art Sacre Festival in Paris.
She also performed regularly with recitals and oratorios in Germany and in New Zealand, USA, Korea, China, France, Italy and the United Kingdom.
Her opera, oratorio and lieder repertoire ranges from old to contemporary music.
Throughout her career, Rachel Robins has worked with such conductors as Peter Schneider, Daniel Barenboim, James Levine, Giuseppe Sinopoli, Albert Zedda, Hans Wallat, Wolf-Dieter Hansschild, Dennis Russell-Davies, Udo Zimmermann, and directors such as Francesca Zambello, Harry Kupfer, Werner Herzog, Christine Mielitz and Nicolas Broadhurst.
Rachel Robins is professor at Folkwang arts University in Essen. In addition to singing lessons for students of music theater, vocal education and school music, her work also includes the organization and performance of concerts and international master classes.