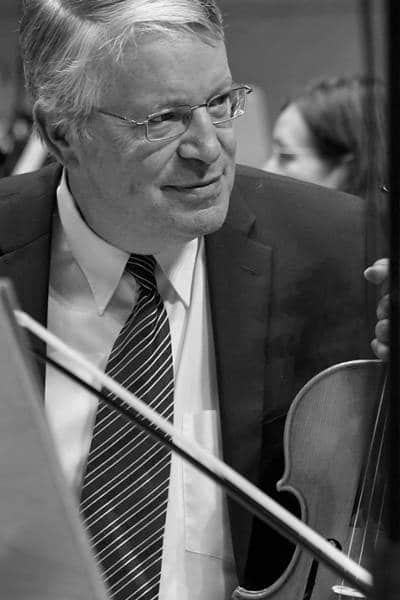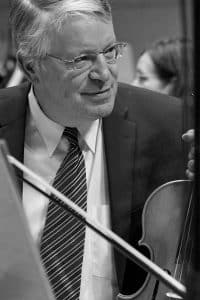 Born in Aschaffenburg, Nikolaus Schwarz started playing the violin at the age of seven. He attended the music School of the "Regensburger Domspatzen" and won several prizes at the national competition "Jugend Musiziert" in violin and also viola.
After graduation, Nikolaus Schwarz studied with A. Weigert in Würzburg and with G. Janzer in Bloomington / Indiana USA.
In 1982, Nikolaus Schwarz obtain his first orchestral position: Solo viola at the Staatstheater Darmstadt. Five years later he joined the Essen Philharmonic as the first solo violist, where he is still today.
In 1988 he became a member of the "Mannheim String Quartet" for 25 years, as well as being a member of the "Consortium Classicum". He recorded almost 40 CDs with both ensembles with whom he performed in many cities in Europe, Asia and America.
From 1991 to 2003, Nikolaus Schwarz taught the viola class at the Musikhochschule Köln / Wuppertal.
Since 2008 he is a lecturer in chamber music and he is teaching viola in Düsseldorf at the Robert Schumann Hochschule.
Nikolaus Schwarz has repeatedly lectured at the "Junge Deutsche Philharmonie" and he is also a jury for competitions in Holland. He taught in South Korea, among others, and in the summer he teaches also master classes in Quintanilla de Onesimo in Spain.