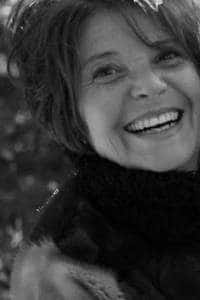 From her learning of the singing, Mireille Deguy is fascinated by the educational aspect of this discipline. Very early, she listens to the teaching of famous professors such as Magda Fonay, Juliette Bise, Christa Ludwig, Denise Dupeix, Michel Senechal, Lorraine Nubar, Gabriel Ferro and Régine Crespin.
Her improvement in the teaching of the singing is made with Ronald Keklamp and with Margreet Honig.
Her desire to transmit begins very early when still student, she prepares some pupils for the entrance examination of the Conservatoire of Aix en Provence. Her curiority leads her towards beneficial disciplines to every singer as the Alexander or Feldenkrais methods. She is also interested in the phoniatry and she works with Benoit Amy de La Bretèque and Jean Blaise Roch. She also likes teaching tone of the spoken voice and she teaches this discipline since 1998 at Versailles IUFM (French School of Education).
The Opera of Lyon asks her to prepare vocally children who will play the role of Yniold in the production " Pelléas and Mélisande " (staged Peter Stein) then to perfect the French diction in the singing of foreign singers on the productions such as " The joyful Widow " (F. "Djamileh" Léhart) or (G. Emilie ( Saraiao) Bizet). Karita Matila and Joyce Di Donato are singers that she will help.
Mireille Deguy is professor of vocal technic at Lyon CNSMD – Higher National Conservatory for Music and Dance of Lyon, and she is also Professor at Lyon Opera  « Maîtrise » and at Lyon Rhône-Alpes Voice Center.
She also teaches in numerous summer Academies such as Musicalta or Ambronay and also at Lyon CEFEDEM. She gives training courses of vocal pedagogy at Lyon IUFM (French School of education).
She participates in the training for State Diploma of singing at Saint-Etienne.