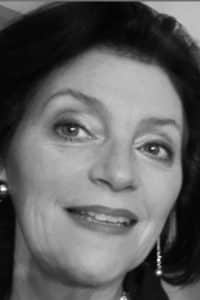 Mechthild Georg received a complete musical education from his father, singer and director of music.
She continued her musical studies in Cologne and then perfected herself with Professor Ingeborg Reichel at the Robert Schumann University in Düsseldorf.
After graduating from a concert diploma in 1982, Mechthild Georg became a member of the Cologne Opera Studio. At the same time, she began a concert career and distinguished herself as the winner of the Mozartfest Competition on the theme of the Opera in Würzburg.
She also graduates as an active participant in master classes for opera and lieder singing with Elisabeth Schwarzkopf in Frankfurt, Zurich and Stuttgart as well as with Giulietta Simionato in Salzburg.
Many concerts led Mechthild Georg across Europe; She has appeared in renowned festivals such as the "Prague Spring", the "Bachfest Leipzig International Festival", the "Wiener Festwochen", the "Frankfurt Festivals", "European Musikfest Stuttgart" …
Recordings for radio and television complement her concert activity.
In addition to the cooperation with the "International Bachakademie Stuttgart" (Helmut Rilling), Mechthild Georg has participated in many productions and concerts with outstanding orchestras of baroque music. In particular, she sang great works of classical Baroque and Viennese music with the Akademie für Alte Musik Berlin, "Concerto Köln", "La Stagione Frankfurt" and "Musica Antiqua Köln"…
Mechthild Georg has also made a name for herself in the field of contemporary music. She sang works by Luigi Nono, Klaus Huber, Johannes Kalitzke, Siegfried Matthus, and Hans Ulrich Humpert, and participated in several world premieres by Wolfgang Rihm.
The repertoire of her opera roles begins with the dramatic soprano parts of the early Italian operas – Ottavia and Penelope from Monteverdi's operas – as well as Mozart, Wagner and also contemporary dramatic music. In 1989, she participated in the world premiere of S. Matthus' opera "Graf Mirabeau" at the Aalto Theater in Essen.
Mechthild Georg has also performed in Bonn, Cologne, Heidelberg, Copenhagen and the Hamburg Opera and has worked with many renowned colleagues such as Helen Donath,
Waltraud Meier, Gabriele Schnaut, Hanna Schwarz and Siegfried Jerusalem, Peter Schreier,
Dietrich Fischer-Dieskau, to name a few.
She has also performed under exceptional conductors such as John Pritchard, Marek Janowski, Michael Gielen, Gerd Albrecht, Giuseppe Patané, Marcello Viotti, Heinz Holliger, Peter Gulke and Neerme Järvi.
Mechthild Georg performs regularly with orchestra, chamber music or lied for German radio.
Over the last ten years, she has recorded numerous works for orchestra with renowned conductors, including sacred works, world-wide opera creations and in particular numerous works with the Westdeutscher Rundfunk, some of whose operettas have received an award ( "Coscoletto" by J. Offenbach).
Mechthild Georg is a professor of singing at the Hochschule für Musik und Tanz in Cologne, where she is currently director of the department "Singing / Music Theater / Song Design".
She teaches master classes at the Bachakademie Stuttgart, the European Academy of Music and Performing Arts (Montepulciano), and accompanies young singers in the performing arts.