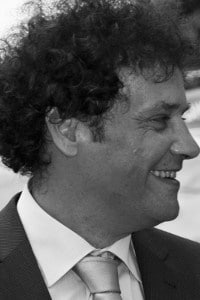 Mathias Trapp studied from 1986 – 1991 at the Musikhochschule in Freiburg with Prof. Karl Betz.
He continued his graduate studies in Freiburg with a master`s degree with Karl Betz and Tibor Szász.
In 1993/1994 he was an exchange student at the Eastman School of Music in Rochester/N in United States, where he studied with Fernando Laires.
Mathias Trapp often concertizes throughout Europe, Asia, New Zealand and the United States. Performances include recitals at the first international Liszt Festival in Bechyne, Czechoslovakia, the Berliner Festspiele and a piano concert on the world exhibition in Lisboa, that is recorded and published with BMG records. He also recorded with SWR, DRS, S3, Rochester classic radio, Radio New Zealand and Albany records.
He is the pianist of the « Ensemble Selisih ».
Mathias Trapp teaches piano at the University for Music – Musikhochschule – in Freiburg, Germany.