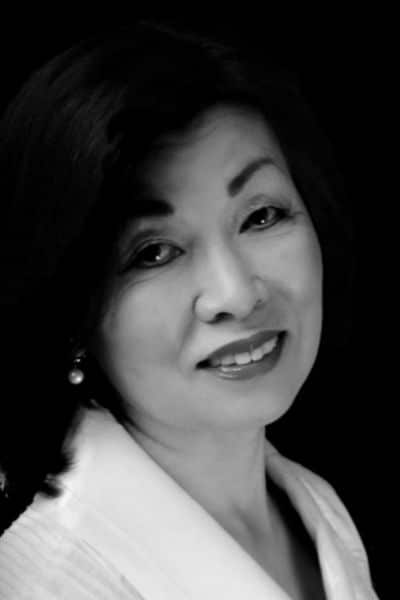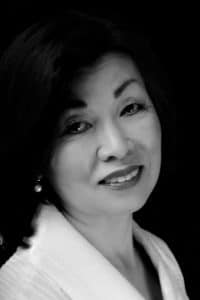 « An extremely refined duo … with ease and power in execution. A program underpinned by musical confidence and assured technique…» The New York Times, New York
« .. She gives a perfume of exquisite romanticism, her tone and expression always deep without ever becoming harsh. The result was a poetic feeling throughout the evening… » Musica Nova, Tokyo
As a pianist, Masako has pursued her career mainly in Japan, United States and France. Born in Tokyo, she began playing the piano at the age of 4 in Japan, before moving to United States at the age of 10.
After obtaining her Bachelor of Music in Piano Performance at Oberlin Conservatory (USA), she went on to perfect her skills at Ernen Musikdorf (Switzerland) and obtained a Master's degree in Piano Performance with the highest distinction at Bloomington, Indiana University.
She studied with György Sebök, Jack Radunsky, Beryl Ladd and John Owings, as well as with Denes Koromzay and Andor Toth of the New Hungarian Quartet.
Masako Hayashi Ebbesen has performed in New York, Chicago, Philadelphia, Tokyo, Yokohama etc. on major stages such as Carnegie Recital Hall, Curtis Hall, Suntory Hall, Kanagawa KenminHall. Critics on both sides of the Pacific were quick to praise her poetic temperament and rich expression.
A pianist sought after for her refinement, she has given duo recitals with the leading soloists of orchestras such as the Vienna Radio Symphony, Tokyo Metropolitan, Chicago Symphony, Philadelphia, Suisse Romande, Strasbourg Philharmonic, ONPL and others. Her collaborations on major lieder cycles have won her audiences and critics alike.
Masako Hayashi Ebbesen is invited to give masterclasses and Guest Artist Series concerts at numerous conservatories and universities in New York, Michigan, Illinois, Texas, California, Tokyo, Nagoya and elsewhere. Her collaborators come from far and wide to perform in science/arts encounter projects in France.
Masako Hayashi Ebbesen is the pianist of the Strasbourg Quintet "Ensemble de Chambre", and she has performed in concerts and organized chamber music sessions in several regions of France. These are opportunities to share her multicultural vision and knowledge acquired on three continents.
Her pedagogical approach focuses on raising awareness of the cognitive sciences involved in mastery of performance and bodily relaxation on stage.
Masako Hayashi Ebbesen teaches in French, English and Japanese.
Professor of piano and chamber music at Princeton University, USA until 1999, from 2003 to 2019, she taught piano at the Strasbourg National Conservatoire and also at the Strasbourg "Académie Supérieure de Musique" HEAR.