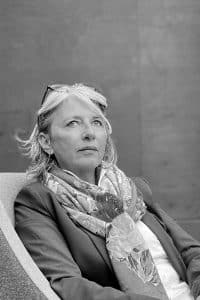 After having received the teaching of the transverse flute with Jean-Claude HERMENJAT and Raymond GUIOT, Laurence MARKOWSKI obtains hes concert artist diploma in the class of Thomas PREVOST at the Ecole Normale de musique in Paris.
Laurence MARKOWSKI obtained successfully a teaching diploma and has been teaching flute and chamber music with passion since 1982 at the CRR – National Conservatory in Annecy where she is a full professor.
Laurence MARKOWSKI performs regularly on stage, particularly in chamber music training, and approaches different styles of classical and contemporary music as well as Brazilian music.
A member of the Wind Quintet ARCANE (1983-86), she has also been a flutist of the Annecy Chamber Orchestra from 1997 to 2001 and she also performed with the Orchester des Pays de Savoie.