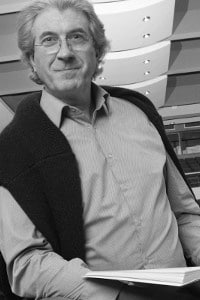 J
ean-Philippe Courtis is from Airaines (Somme- France). 
Soloist at Paris Opera, he has performed on the biggest stages of the world's opera under the direction of the greatest conducters.
It's his father (himself a music lover but not a musician) who had enrolled him in the Music Conservatory of Amiens.
A member of the jury noticed his voice during an examination for his musicology degree.  
After a year of studies at Amiens Conservatory, he entered the National Superior Conservatory of Paris (CNSMDP) where he joined the new singing school of the Paris Opera (16 places for 2500 candidates).
The director who was also the director of the Festival of Aix en Provence, offers him to replace an artist in The "Marriage of Figaro".
Propelled to center stage, he became a soloist at the Paris Opera.

Since this event, Jean-Philippe Courtis is pursuing a successful singing career throughout Europe and beyond, recording CD with Placido Domingo, Barbara Hendricks …

He created the opera "Noë" by Bizet at Impérial Hall in Compiègne in 2004. This opera has never been  played before.
He is conducter of the Regional Choir Musicaa.

Jean-Philippe Courtis is singing Professor at the Ecole Normale de Musique de Paris Alfred Cortot and Amiens National Conservatory (CRR).