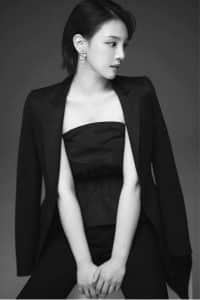 Hayian Chang is a graduate of Yewon School of Arts, Seoul Arts High School and Seoul National University College of Music.
She is also a graduate of the Conservatoire National Supérieur de Musique, Master Magna Cum Laude, and the École Normale de Musique de Paris.
She is the winner of numerous awards, including the Yewon and Seoul Arts High School Prize, the Yeonho Art Prize, 1st Prize at the Hankook Ilbo Donga Competition, Ehwa Prize, Grand Prize at the Segye Ilbo Competition, winner of the "Filadelfia" National Competition in Italy, 1st Prize at the "Léopold Bellan" National Competition in France, 1st Prize and Audience Prize at the Osaka National String Competition in Japan.
She is Musical Director of the Soul Cello Ensemble and a member of several ensembles, including the Music Contemporary Ensemble Sori, the Seoul Virtuosi Chamber Ensemble, Ensemble Unisson and Ensemble Erato.
Hayian Chang was a professor at Chugye University of the Arts and currently teaches at Yewon School of Arts, Seoul Arts High School, Sunhwa School of Arts, Deokwon Arts High School and Ehwa University of Arts in Seoul.