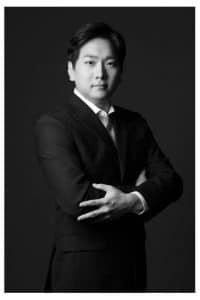 "Exuding maturity and musical quality." Westfaelische Nachrichten
Geunsu Shim, born on July 8, 1989 in Seoul, made his first acquaintance with the piano at the age of five. He studied with Vladimir Krainev at Hochschule fuer Musik und Theater Hannover. He also studied with Gerald Fauth at Leipzig University of Music and Theatre "Felix Mendelssohn Bartholdy", where he earned Diplom degree. He continued his journey to study with Arnulf von Arnim at Hochschule fuer Musik und Theater Muenchen and Musikhochschule Muenster, where he earned Master's and Konzertexamen degree. Geunsu Shim was exceptionally active participating in masterclasses led by Arie Vardi, John O'Conor, Piotr Paleczny, Jacques Rouvier, Boris Berman, Fabio Bidini, Tamás Ungár, Jan Jiracek von Arnim, Choong Mo Kang, Matti Raekallio, and Karl-Heinz Kämmerling. Throughout the course of study in Germany, he was awarded with scholarships from Ad Infinitum Foundation and DAAD.
Geunsu Shim won Amigdala International Music Competition 2017 in Italy, International Music Competition London Grand Prize Virtuoso 2017 in the United Kingdom, Brest International Piano Competition 2017 in France, Caraglio International Piano Competition 2016 in Italy, Troisdorf International Piano Competition 2015 in Germany, and Ile-de-France International Piano Competition 2015 in France.
Geunsu Shim performed with Leipziger Symphonieorchester and Orchester der Musikhochschule Muenster. He also performed at numerous halls including Gasteig Muenchen, Aula am Aasee Muenster, Stadthalle Troisdorf, Lyzeum fuer Klavier Leipzig, C. Bechstein Centrum Hannover, Ruinekerk Bergen, Leonardo Sciascia Theater Catania, and Royal Albert Hall Elagar Room London, Seoul Arts Center, Sejong Center Seoul, Suri Hall Gunpo, and SK artrium Suwon.
Being a professional concert pianist, Geunsu Shim is also teaching at Chungnam national university, Suncheon national university, Presbyterian university and theological seminary, Yewon school, and Seoul art high school.