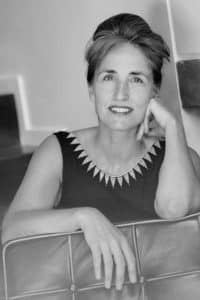 Florence Millet divides her activities as a concert performer and teacher mainly between France, Germany and the USA. She is just as comfortable on stage as a soloist as with partners and has performed internationally at the Salle Pleyel, Théâtre du Châtelet, Carnegie Hall, Köln Philharmonie, Washington Kennedy Center, Kuhmo Festival, Kneisel Hall, Tanglewood Festival, Beijing Poly Theaters in Shanghai, Nanjing, Weihai between others.
She is a soloist invited by international orchestras under the direction of Charles Dutoit, Robert Kapilow, Pascal Verrot, Simon Blech, Heinz Holliger, Julia Jones, Elena Schwartz or Jonathan Darlington and has performed with the Sine Nomine, Tbilisi, Martfeld, Miami, Daniel and Camerata.
Membre fondateur du LIONS GATE TRIO depuis plus de trente ans, elle effectue plusieurs tournées par an aux Etats-Unis, en résidence à la State University of Hartford, HARTT School of Music , Yale University, Tanglewood Festival et University of North Carolina. Their discography includes the complete Robert Schumann, Nicolas Bacri, the trios of Ravel, Ives and Clarke, and current composers. Cycles presenting the complete work of chamber music with piano by Fauré, Brahms, Beethoven, Schubert, Schumann have marked in recent years. Their concerts take them to Europe and China. Their festival "Ode to Joy" sees its eighth year under the theme "Dvorak and the New World".
She creates, records and has collaborated with composers such as George CRUMB, John ADAMS, Pierre BOULEZ, Steve REICH, Tristan MURAIL, Jennifer HIGDON, Johannes SCHÖLLHORN, Elliott CARTER, Leonard BERNSTEIN, Jörg WIDMANN, Nicolas BACRI, Philippe MANOURY, Luciano BERIO, Hans-Werner HENZE, Henri DUTILLEUX. She produced in New York with the Contemporary Chamber Players, the Ensemble Modern of Frankfurt and the Ensemble InterContemporain under Pierre Boulez and David Robertson between 1992-2000.
Florence Millet teaches interpretation courses in Europe, China and the USA.
She has been a professor at the Hochschule Cologne, HfMT Köln, since 1998 where she directed the piano department, from 2018-2021.
She was elected executive director in February 2021. Initiator of "Echo to the Montepulciano" at the Palazzo Ricci in Tuscany, which is celebrating its tenth anniversary, she directed the "City of Dames" from 2012-2018, a series of concerts/debates in Köln.
Winner of international competitions, she holds a Doctorate in "music and performance" from the State University of New York. After brilliant first prizes and class postgraduate at the Conservatoire National Supérieur de Paris, she spent two winters in Banff School of Fine Arts in Canada. His masters were Gabriel Tacchino, Jean Hubeau, then Gilbert Kalish, Leon Fleisher, Peter Serkin and Paul Badura-Skoda.
About twenty compact discs for the labels triton, Centaur, SONY/Pianovox, Accord feature works by Schumann, Schubert, Liszt, Ravel, Pesson, Elliott Carter and are critically acclaimed. Other radio recordings with France Musique, RTBF Brussels, WDR Köln, NDR Hamburg and WQXR New York are often the opportunity to explore a score in the form of concert-reading or workshops (Hervé Derrien, Philippe Cassard).
For several years, she has been exploring multidisciplinary concert formats with actors, choreographers and dancers from the Wuppertaler Tanztheater Pina Bausch, in Italy and in Germany.
She is an artistic advisor to the Lichterfeld Foundation, which is committed to promoting tolerance, culture and art, with particular support for works by composers persecuted or ostracized that can be heard on the Echospore.de platform.