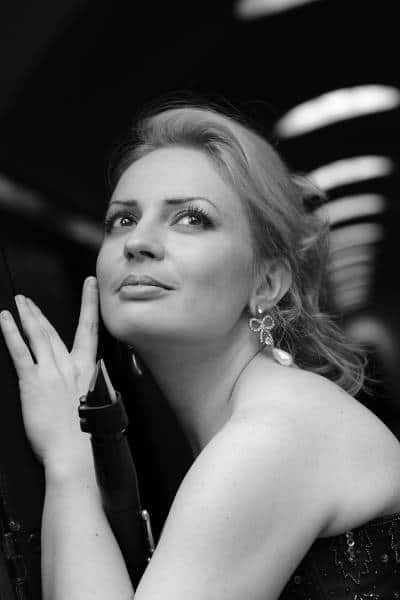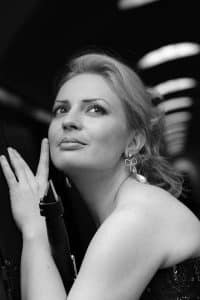 Denitsa Laffchieva is an internationally recognised, Bulgarian born clarinettist and media personality.
Having made her debut concerto as a soloist at the age of 13 in Great Bulgaria Hall in Sofia, her enthusiasm for the clarinet brought her all over the world to some of the most prestigious concert halls. She is regularly performing as a soloist and chamber musician in Wigmore Hall, Weill Hall Carnegie Hall, Musikverein, Suntory Hall etc.
Denitsa is a dedicated chamber musician who has partnered with Viktoria Postnikova, Kirill Gerstein, Itamar Golan, Eldar Nebolsin, Julien Quentin, Roman Simovic, Julian Rachlin, Peter Somodari, Albena Danailova, Giovanni Gnocchi, Roman Kim, Lars Anders Tomter, Alexander and Dmitry Sitkovetsky and is regularly performing with her husband the famous conductor and violist Alexander Gordon previously known as Alexander Zemtsov.
Between 2010 and 2016, Denitsa Laffchieva was appointed principal clarinet of Sinfonia Finlandia, Jyvaskyla and co-principal clarinet in Tampere Philharmonic Orchestra in Finland.
Denitsa is passionate about social media and TV and has been having a weekly podcast for classical music at the Bulgarian National Television's program "The Eternal Music" since 2020. She is also serving as artistic director of several renowned European classical music festivals and has recorded as a soloist for BMG, Ricordi, Naxos, G7, Da Vinci Publishing etc.
Denitsa Laffchieva studied at the Royal Academy of Music in London, University of Music and Performing Arts in Vienna under prof. Peter Schmidl- principal clarinettist of the Vienna Philharmonic Orchestra and at the National Music Academy in Sofia under prof. Petko Radev- principal clarinettist of the Teatro alla Scala. Her studies in Vienna were supported by the Herbert von Karajan Foundation scholarship for "Extraordinary Talent".
Denitsa is a winner of numerous international competitions and has been awarded twice in 2004 and in 2021 the prestigious recognition by the Bulgarian Ministry of Culture for Great Contribution to the Bulgarian Culture and the Arts.
From 2011 to 2013, Denitsa Laffchieva was appointed professor of clarinet at the University of Central Finland in Jyvaskyla. From 2014 to 2015, she was appointed clarinet teacher at the Richard Wagner Conservatory in Vienna. Since 2015, she has been a clarinet teacher at the Talent Music Master courses in Brescia, Italy.
Denitsa Laffchieva regularly gives masterclasses at prestigious festivals- Academie Internationale de Nice, Venice Music Masters- Venice Italy, Santu Lussurgiu – Sardegna, Orchestra da Camera Sardegnia Masterclasses, TMM – Brescia, Italy, Oste-West Musikfest- St. Pölten, Austria, Athens Academy, Greece, Summer Music Academy in Burgas and many others.