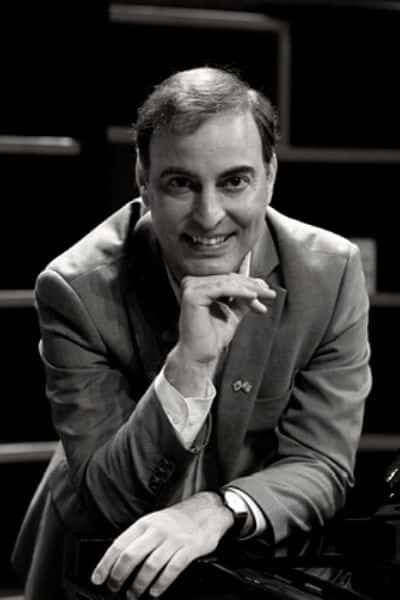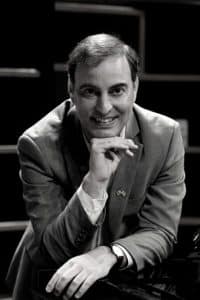 Acclaimed for his deeply intelligent interpretations, phenomenal technique and ravishing tone – won the Bronze Medal at the 10th Van Cliburn International Piano Competition in 1997, after having won several major competitions in Japan, Korea, France and Germany. His accomplishments brought him numerous concert engagements in the Far East, the United States, South Africa, Europe and Israel where he has been earning immense applause for 30 years.
Reichert was described as "a big player with all the tension of a coiled spring suddenly unsprung….he has heft and he has poetry." In recital, Reichert has performed throughout the United States, Israel, South Africa, the Far East and in Europe, where an appearance at the Herkulessaal in Munich elicited an enthusiastic ovation and high critical praise. Festival performances include the Ruhr and Epinal Music Festivals, Tokyo Summer Festival, Bear Valley, CA, Durango and Steamboat Springs, CO, Ravinia Festival, the Fontana and the Gilmore Keyboard Festivals. A fine chamber musician, he has collaborated with artists such as Anne Akiko Meyers, Maya Beiser, Guy Braunstein, Yuri Gandelsman, Vadim Gluzman, Dylana Jenson, Bill Purcell and Philippe Quint.
In addition to his solo career Reichert, a fine chamber musician, has collaborated with many artists and can be heard on a Harmonia Mundi CD featuring highlights of his prize-winning solo performance at the Van Cliburn Competition, a Jerusalem Music Center label (JMC) featuring Schubert Sonatas, Mozart concerti with the Music in the Mountains Festival Orchestra, he has recorded Gershwin's Rhapsody in Blue for Piano and Brass quintet with the Spectrum Brass, Brahms Cello sonatas with Young Hoon Song and Brahms Clarinet sonatas with Ron Selka.
In addition to his busy performing career, Reichert is a sought-after teacher, who is frequently invited to conduct master-classes in Japan, China, Korea, South Africa, France, Israel and the United States. He is currently Professor of Piano and Chair at Seoul National University, College of Music, where more than 20 of his students won international awards.
A Steinway artist, he studied at the Rubin Academy of Music, Tel Aviv with Professor Arie Vardi