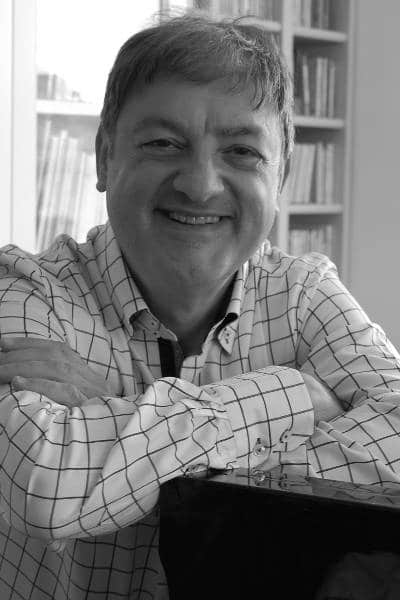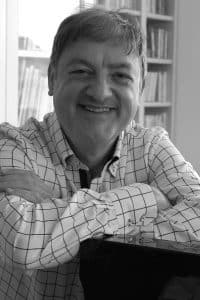 Albert Nieto owes his pianistic training, mainly to the Belgian professor Frédéric Gevers (specialist of Bach and Schumann), Rosa Sabater, who studied Spanish music: Albéniz, Granados, Falla, Mompou…), and Éric Heidsieck (especially Beethoven's music).
He has had the opportunity to listen to masterclasses of teachers such as Badura-Skoda, Bashkirov, Boris Berman, Lazar Berman, Peter Bithell, María Curcio, Alicia de Larrocha, Aquiles Delle-Vigne, Christopher Elton, Galina Egiagarova, Edit Fischer, Roy Howat, Elza Kolodin, Alfred Moulédous, and others.
As a soloist, he has collaborated with various orchestras and instrumentalists such as clarinet player Joan Enric Lluna, flutist Jaime Martín and cellist Asier Polo. He founded the Gerhard Trio with whom he made several recordings of works by Granados, Gerhard and Montsalvatge.
Very involved in the diffusion of 20th century and contemporary music, Albert Nieto is regularly invited by important festivals and institutions: festivals of Granada, Santander, Perelada, San Sebastián, Fundación March (Madrid), Marmottan-Monet Museum in Paris, Bordeaux…
He has created more than seventy works by Spanish composers – in particular, the Quartet with piano by Xavier Montsalvatge and Aulaga I by Juan Hidalgo-, and he has recorded a large number of these works.
He has written works: La digitación pianística; Contenidos de la técnica pianística; El pedal de resonancia: el alma del piano; La clase colectiva de piano; El gesto expresivo del músico o cómo disfrutar de un concierto; and El gesto expresivo del pianista: el espíritu del directo; and also a practical edition (fingered, pedalized, analyzed, points of reference…) and musicological edition of the Iberia Suite by Isaac Albéniz (Editorial Boileau), accompanied by a CD which received very good reviews.
He is currently a piano teacher at the Alicante Conservatory of Music and a Doctor of Music at the Universidad Politécnica de Valencia.