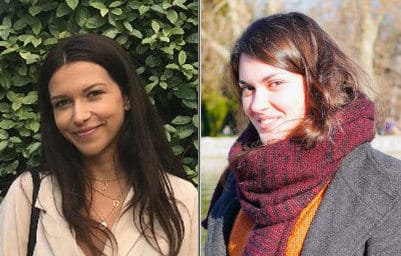 Here at Musicalta we work twice as hard as usual to get everything ready for this summer ! Quite literally actually since we already nearly doubled our team with the arrival of Lea and Elodie.
Our two new recruits take care of the academy and the communication respectively, with a bit of production on the side for both until the rest of the summer team arrives (we're never too multifaceted).
With the current sanitary conditions, we all work from our own homes in Paris, in Lille, in Lyon and in Clermont-Ferrand. One may say the team is scattered. We cannot wait to finally be able to meet each other without screens in June for a little seminar.